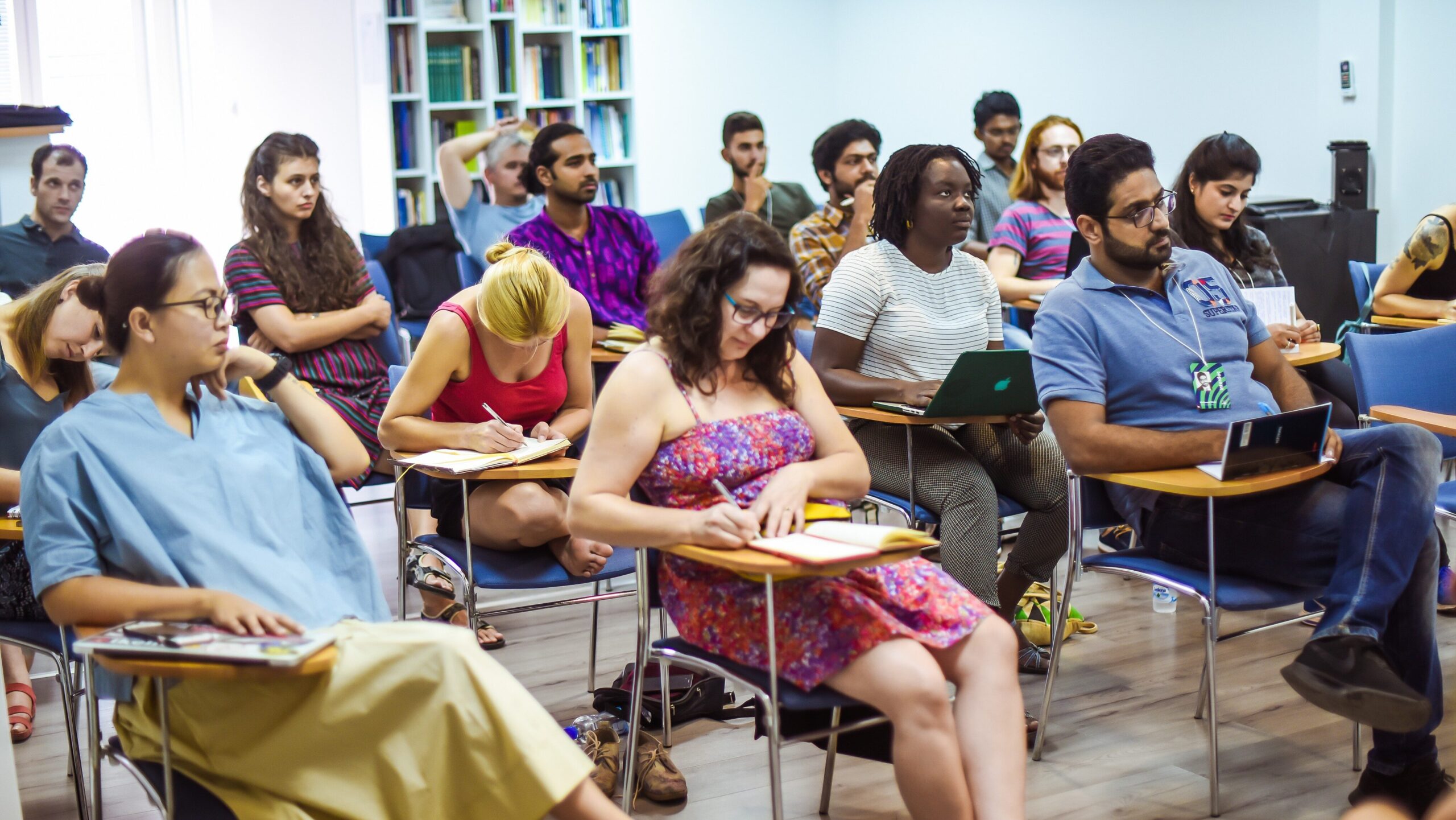 Doc Workshop
An intensive, seven-day educational programme intended for film professionals, students of film academies, as well as all those who wish to improve their knowledge and skills in making creative documentary films or develop their documentaries with our tutors – renowned documentary experts and professionals.
Participants of Doc Workshop have the opportunity to meet and connect with partakers of other Interaction programmes (Student Film Camp and IVA.lab) through joint programme Meet2Talk. Furthermore, Interaction Festival screenings offer the chance to all participants to widen their network by engaging in conversations with filmmakers, as well as to increase their awareness of current trends in the documentary industry.
From 2011 onwards, this programme has welcomed 154 participants from 55 countries, learning from distinguished lecturers and tutors such as leading directors from Serbia and the region – Želimir Žilnik, Rada Šešić, Vladimir Perović, Marko Grba Singh, Nebojša Slijepčević, Mladen Matičević and Dragan Elčić.
The programme takes place in August.
Participants can take part either with or without a project in development.
The participation fee is 750 EUR and it can be paid in two instalments.
Upon completion of the Workshop, participants will be awarded certificates of participation.
Key Dates
Opening Date: 13 March 2023
Submission Deadline: 30 April 2023
Notification Date: by mid-May 2023
Event Date: 16 – 23 August 2023