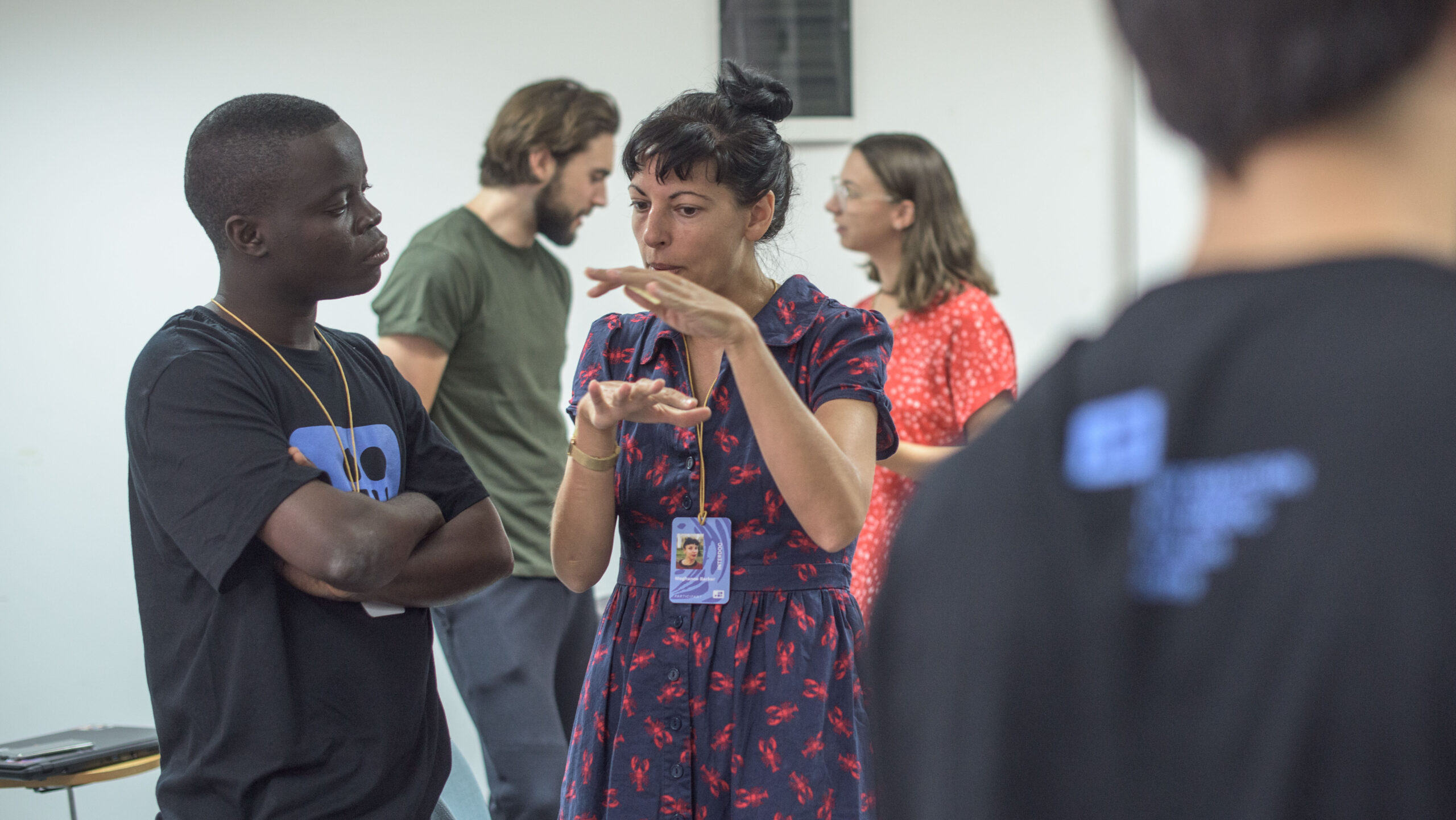 Trainings
With the aim of coaching and stimulating new talents from the creative documentary field, during August the Interaction team organises the following programmes:
The programme is meant for film students who, throughout the cooperation with international filmmakers and under the mentorship of acclaimed film professionals, are keen on participating in the production of short documentaries.
An intensive, seven-day educational programme intended for film professionals, students of film academies, as well as all those who wish to improve their knowledge and skills in making creative documentary films or develop their documentaries with our tutors – renowned documentary experts and professionals.
Programme that encourages the development and production of video and digital art, as well as hybrid art content and is intended for visual artists from Serbia and the region who want to develop their projects with our mentors.