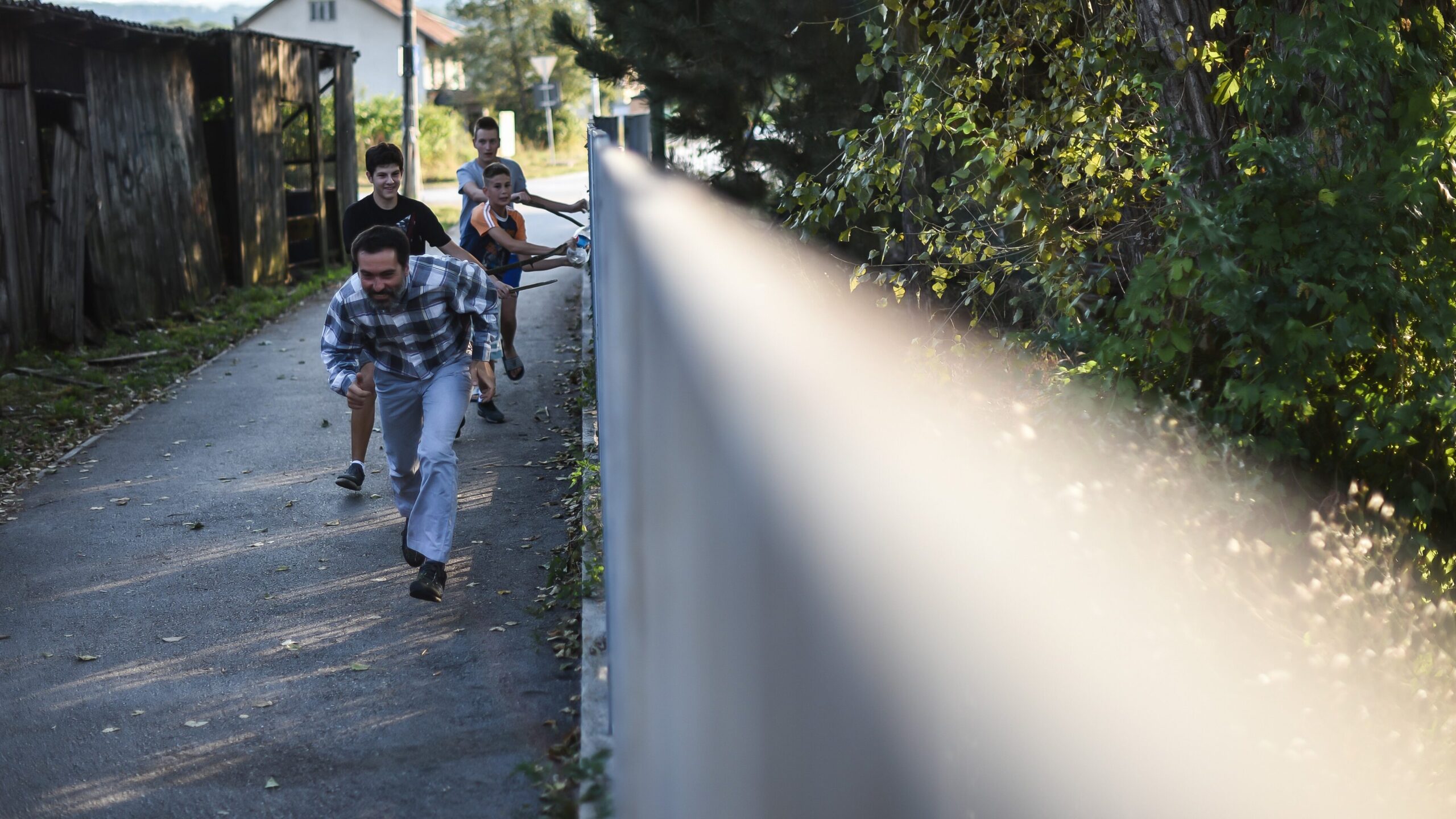 IVA.lab 2023
16 – 22 August 2023, Čačak (Serbia)
ABOUT IVA.LAB PROGRAMME
IVA.lab program (Inter_video_action lab) is a platform designed to facilitate diverse collaborations and experiments in the field of video art. It serves as a meeting point for visual artists from Serbia and the region, and international participants of the Interactions film programmes (Camp, Workshop, and Festival). Since 2016, IVA.lab has been organizing NFC Filmart, aiming to stimulate the production of video art and hybrid forms of media art.
Within this programme, two artists who develop their projects with tutors-curators will have the opportunity to participate in the Interaction Doc Workshop, along with other Interaction programmes such as Interaction Festival and Meet2Talk. Participation is free, and the organizer provides accommodation and meals on a half-board basis.
The programme takes place in Čačak from 16-23 of August, simultaneously with the Interaction Festival and other training programmes such as Interaction Camp and Workshop.
The former participants are artists: Dragana Žarevac, Anica Vučetić (2016), Mirjana Boba Stojadinović, Miloš Tomić (2017), Mia Ćuk, Slobodan Stošić (2018), Ivan Petrović, Dejan Klement (2019), Mila Panić, Saša Tatić (2021), Jelena Prljević, Miloš Bojović (2022).
IVA.lab's production has been showcased at two exhibitions thus far: Inter_Video_Action, Remont Belgrade (2016) and Time 244′ 33", Cultural Center of Belgrade (2020).
Programme IVA.lab is supported by the Ministry of Culture of the Republic of Serbia.
IVA.LAB 2023 includes:
Project development
Two participants whose projects are selected for development will have the opportunity to develop their projects through individual and group consultations with tutors-curators (18 – 22 August 2023).
The following is envisioned:
– individual consultations with two tutors-curators (Miroslav Karić, Slađana Petrović Varagić) lasting 40 minutes per project;
– group consultations involving two tutors-curators and two artists from the IVA.lab programme, with a duration of 90 minutes.
Lectures
IVA.lab programme participants have the privilege of attending free lectures within the Interaction programme: Documentary Film Workshops. From 17-22 August 2023, IVA.lab and Workshop participants will explore various facets of creative documentary filmmaking through engaging lectures delivered by our esteemed experts.
The lecturers of this year's Interaction Workshop are:
The workshop will be conducted in English.
Joint Programmes
Meet2Talk – the accompanying programme focused on bringing the industry together- is one platform that allows the participants to broaden their horizons in discussing key issues regarding the short creative documentaries.
Interaction Festival – the international festival, established in 2022, is dedicated to short creative documentaries up to 30 minutes long that push boundaries in documentary creation, with their uniqueness and cinematic innovation.