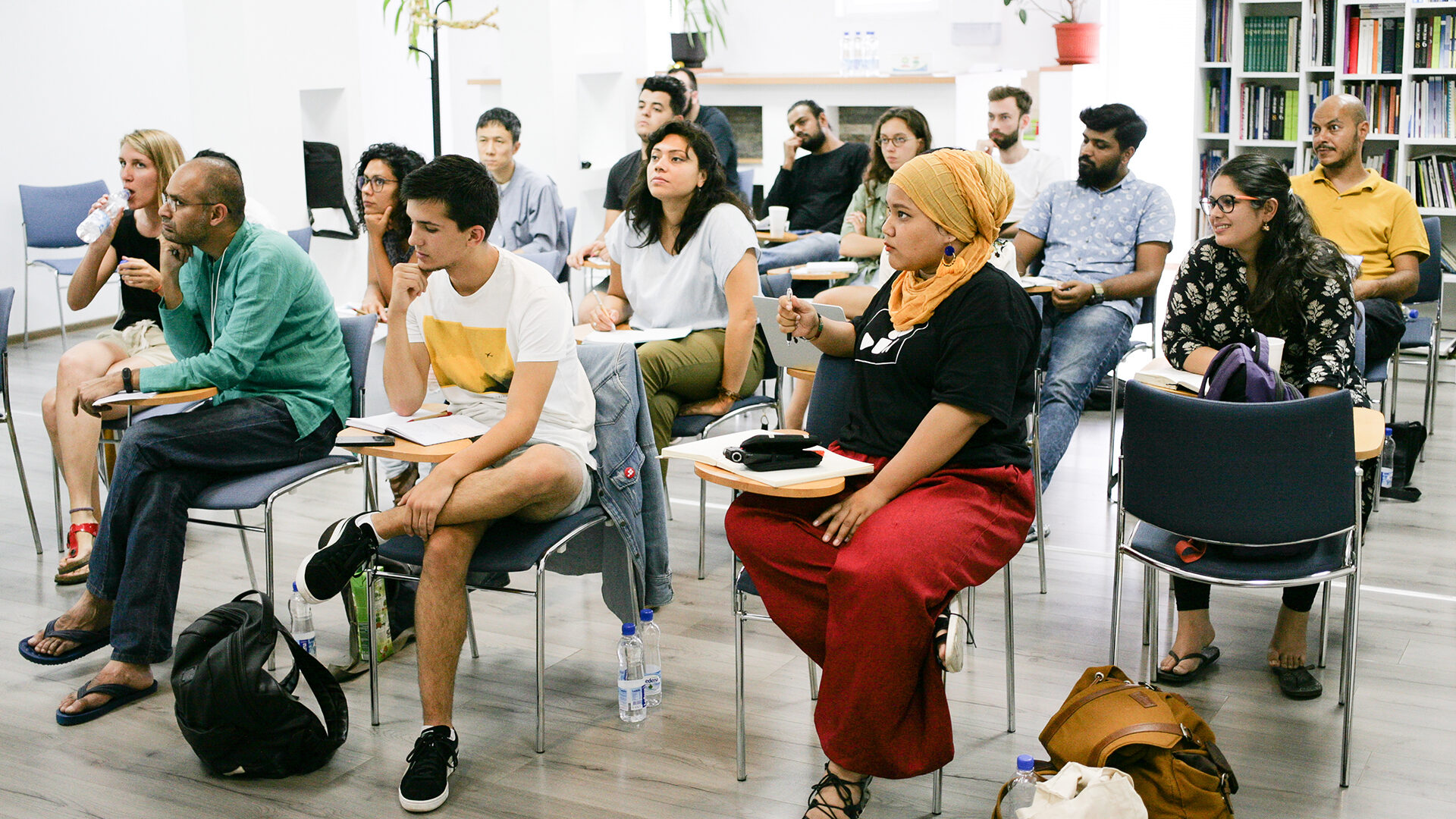 Interaction Doc Workshop Programme 2023
16 – 23 August 2023, Čačak (Serbia)
Lectures
For all Doc Workshop participants:
From 17 to 22 August 2023, Workshop participants will discover different aspects of creative documentary film with this year's experts. The lecturers of this year's Interaction Workshop are Rada Šešić, programmer of numerous festivals (IDFA, Sarajevo Film Festival, etc.), lecturer and award-winning author of documentaries, Inka Achté, documentary director, distributor, consultant and the Head of Programming at DocPoint Helsinki Documentary Film Festival and Vladimir Perović, a distinguished documentary filmmaker whose films have been screened and awarded at the most important festivals in the world. Also, other guest experts will share their experiences with this year's Workshop participants.
doc in progress
Only for 5 Workshop participants whose projects are selected for development:
Five participants, whose projects will be selected for Doc in Progress, taking place from 18 to 22 August 2023, will have the opportunity to develop their projects through individual and group consultations with tutors.
Doc in Progress programme includes:
– individual consultations with:
two main tutors (Rada Šešić, Vladimir Perović) in duration 40 minutes per project
other-tutors (Inka Achté, Wouter Jansen, and Nebojša Slijepčević) in duration 30 minutes per project

– group consultations with two main tutors (Rada Šešić, Vladimir Perović) in duration 180 minutes (each tutor 90 minutes).

Candidates can apply for projects, regardless of the length (short or feature-length documentary) or the stage in which the project is at present (in development, production or the rough cut stage).

JOINT PROGRAMMES
Meet2Talk – the accompanying programme focused on bringing the industry together, is one of the platforms that creates the possibility for the participants to broaden their horizons in discussing key issues regarding the short creative documentaries.
Interaction Festival – the International festival, established in 2022, is dedicated to short creative documentaries up to 30 minutes long that push boundaries in documentary creation, with their uniqueness and cinematic innovation.
Workshop and Camp applicants may submit their short creative documentary film for participation in Interscreen Programme of the Interaction Festival.
Submission
If you are interested to apply to participate at the Doc Workshop, please read carefully the Submission Guidelines.
Submission Deadline: 30 April 2023
If you have any questions, please don't hesitate to contact us at milos@film-art.org