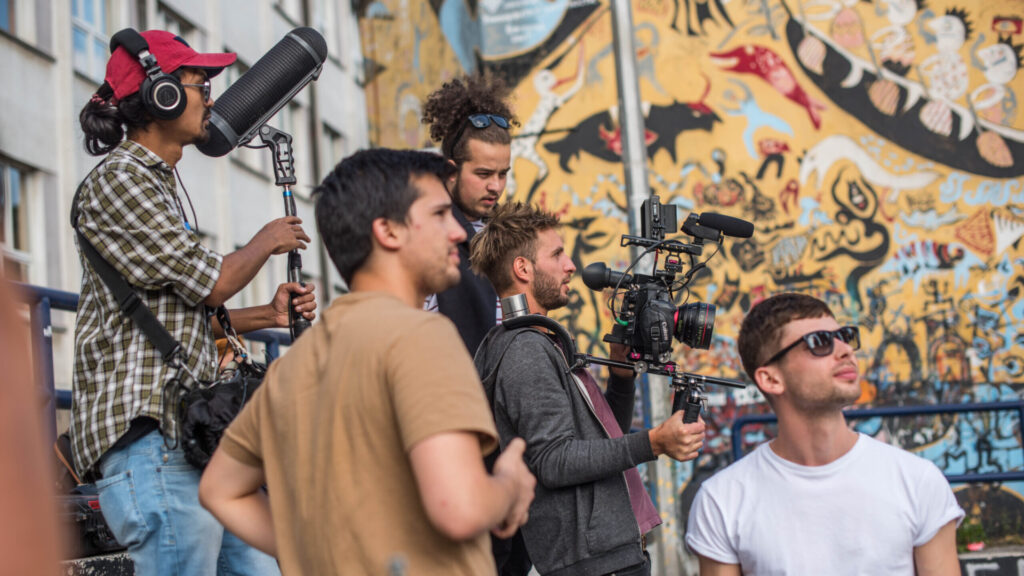 Student Film Camp
Over their eighteen-day stay in Western Serbia region, fifteen participants – international students of film production, directing, cinematography, sound design and editing – are divided into three crews, so as to make three creative short documentaries on a given topic.
Besides the participation in film production in the Camp, participants of Camp have the opportunity to meet and connect with partakers of Interaction programmes (Doc Workshop and IVA.lab), as well as all through the joint programme Meet2Talk. As well as, all participants have the opportunity to attend Interaction Festival screenings and engage in conversations with filmmakers.
From 2006 onwards, this programme has welcomed 275 participants from 62 countries. As a result, the film crews created 56 short documentaries that so far won 25 awards at various international festivals. The film Valley of the Rulers directed by Efim Graboy achieved a major success by its nomination for the best short documentary by the prestigious International Documentary Association (IDA Award) in 2019.
The programme takes place in August and the participation is free of charge.
Key dates
Opening Date: 6 March 2023
Submission Deadline: 4 April 2023
Notification Date: by the end of April 2023
Event Date: 6 – 23 August 2023