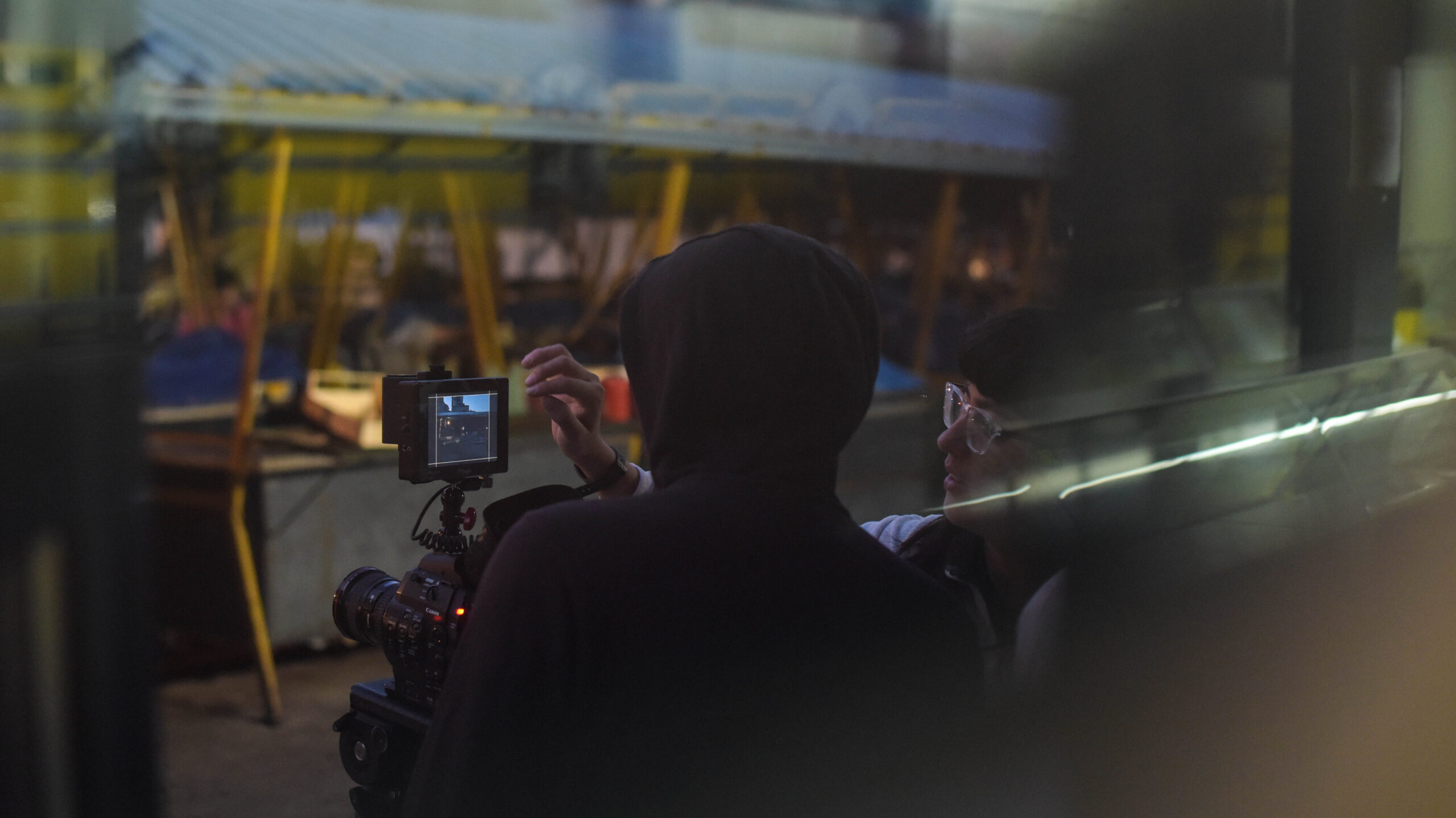 Interaction Camp Programme 2023
6 – 23 August 2023, Čačak / Požega / Užice (Serbia)
FILM PRODUCTION
The production of creative documentaries up to 30 minutes long includes the following phases:
Project research and development (1 June – 9 August) – fifteen participants divided into three crews, with the assistance of the executive producer, mentor and local production coordinators, aim to find themes for their documentaries, so as to research and to develop their projects further through two phases:
– On-line research phase (1 June – 1 August)
By facilitating networking between participants and people from the local community, an executive producer and a mentor assist in the process of research and project development. Online mentoring sessions for the participants will be organised during the research phase.
– On-site research while at the Camp (7 – 9 August)
Upon arrival in Belgrade, participants travel to Western Serbia region, where they are divided into three crews, thus continuing the process of research and development of their projects through direct contact with their film characters in Čačak, Požega and Užice. During this phase, participants will have the opportunity to cooperate with local production coordinators and members of the Council of Local Camp Researchers who recommend potential topics for documentaries.

Shooting (10 – 13 August) – at the end of the research phase, director and production manager of every crew submit project proposals to the mentor and executive producer, on the basis of which they begin the shooting phase.

Post-production (14 – 21 August) – participants of all three crews gather in Čačak where they work on editing, sound design, colour correction, subtitles translation and graphic processing of their films.
Throughout all phases of production, the work of the crews is monitored by the mentor and executive producer.
Joint programmes
Meet2Talk – the accompanying programme focused on bringing the industry together, is one of the platforms that creates the possibility for the participants to broaden their horizons in discussing key issues regarding the short creative documentaries.
Interaction Festival – the International festival, established in 2022, is dedicated to short creative documentaries up to 30 minutes long that push boundaries in documentary creation, with their uniqueness and cinematic innovation.
Camp and Workshop applicants may submit their short creative documentary film for participation in Interscreen Programme of the Interaction Festival.
Films Distribution
Short documentaries made during the Camp will be screened at the closing ceremony of the Interaction Festival in Čačak (22 August), then in Belgrade (23 August).
Moreover, films will be screened in Serbia (Užice, Požega and other locations which express interest), at film festivals, TV stations and VOD platforms.
Submission
If you are interested in applying to participate at the Camp, please read the Submission Guidelines.
Submission Deadline: 4 April 2023
In case of any questions, please don't hesitate to contact us at interaction@film-art.org